Shockforce, EX6 Square Win Red Dot Design Awards
Sparks, MD, March 30, 2020 - The Red Dot Jury has spoken: ATG's Crescent® Shockforce tape measure and Crescent® EX6 2-in-1 Extendable Layout Tool were both named Tool Category winners of the Red Dot Award: Product Design 2020 for their outstanding design quality. This means that Apex Tool Group is again one of the winners in the world's most renowned design competition.
ATG's Crescent® brand team, supported by ATG's industrial design studio in Charlotte, NC and R&D engineers in Apex, NC, introduced both of these innovative new products in 2019.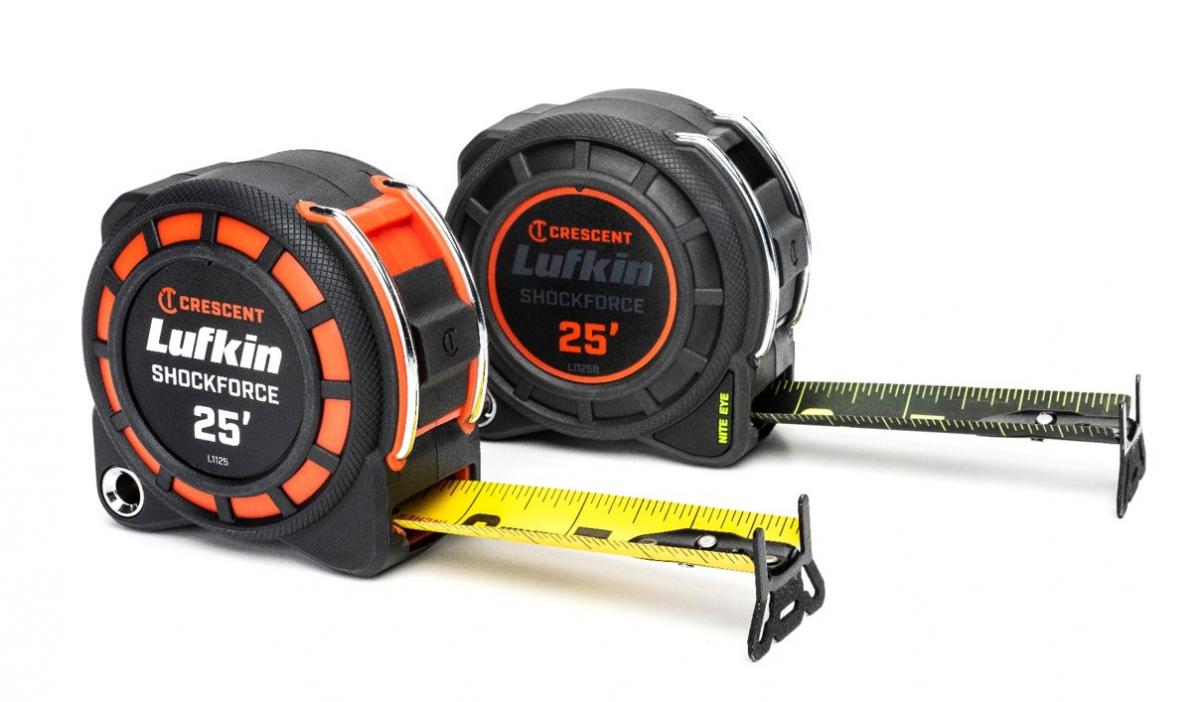 Crescent's new Lufkin® Shockforce™ and Shockforce Nite Eye tape measures feature a patent-pending two-sided blade design and an industry-leading 14 feet of standout.  The compact design features metal "roll bars" to protect the lock button against drop impact damage, while the simulated diamond-coated end hook provides 50 percent more hook grasp to prevent surface slippage. The dual-sided print combined with enhanced print size provide superior legibility for quicker measuring. Lufkin's Nite Eye offers the same features, but with a high visibility green-on-matte black blade to be seen in any light condition.
Crescent Lufkin Shockforce Tape Measures are available in 16-foot, 25-foot and 35-foot options at hardware stores, home centers, online retailers, and industrial and commercial distributors.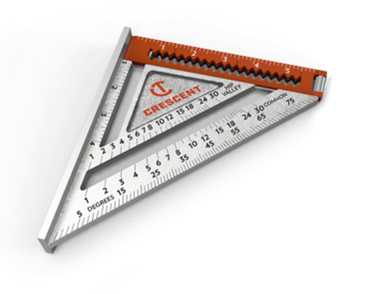 Our new Crescent® EX6 Layout Square does double duty for professional tradespeople through an innovative design feature, providing the functionality of a 7-inch square and a 12-inch square in one package. With its 6-inch fold out extension arm, the EX6 eliminates the need for two separate squares.  Its quick access thumb lock releases the fold out extension and locks it back into place after use, and the tool features solid aluminum construction and a corrosion-resistant finish for durability.
"These products won over the jury not only through their aesthetic, but also thanks to their incomparable functionality. With their designs, the award winners are setting new standards in their industry. I wish to congratulate them most sincerely on their success," said Professor Dr. Peter Zec, founder and CEO of Red Dot.
In addition to these Crescent Red Dot winners, in past years our Weller® soldering tool brand has earned several Red Dot design awards.
About Crescent
Crescent is a premier brand from Apex Tool Group, one of the largest hand tool manufacturers in the world. The product line includes Crescent® adjustable wrenches, mechanics hand tools and sets, Crescent Wiss® snips, scissors, shears, knives and trade tools, Crescent Lufkin® measuring tapes, rules, and wheels, Crescent Nicholson® files and saws, Crescent H.K. Porter® heavy‑duty cutting products and Crescent JOBOX® on-site, flammable liquid and truck storage products. Visit www.crescenttool.com.
About the Red Dot Award
The Red Dot Award: Product Design offers designers and manufacturers from all over the world a platform for assessing their products. In 2020, designers and companies from 60 countries entered more than 6,500 products in the competition. Jurors assessed not just the aesthetic but also the materials selected, the level of craftsmanship, the surface structure, ergonomics and functionality. True to the motto "In search of good design and innovation," only the best designs receive an award.